Up Helly Aa fire festival held in Lerwick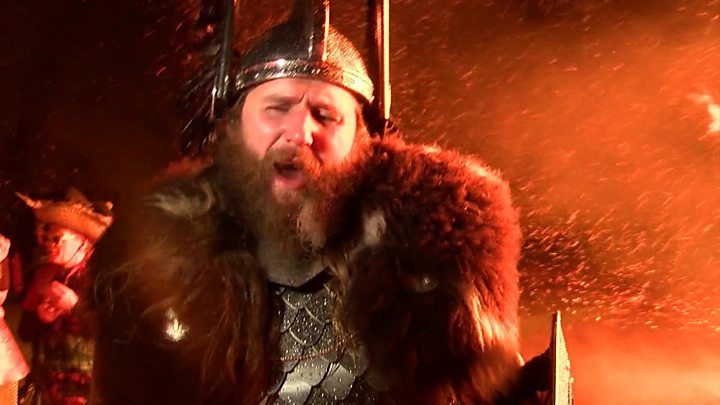 The spectacular annual Up Helly Aa Viking fire festival has been held in Shetland.
Hundred of torch bearers have paraded through the streets of Lerwick, before burning a replica Viking galley.
This year's Guizer Jarl - festival leader - is joiner Lyall Gair, who headed the parade.
It is the biggest procession of its kind in Europe and celebrates the islands' Viking heritage.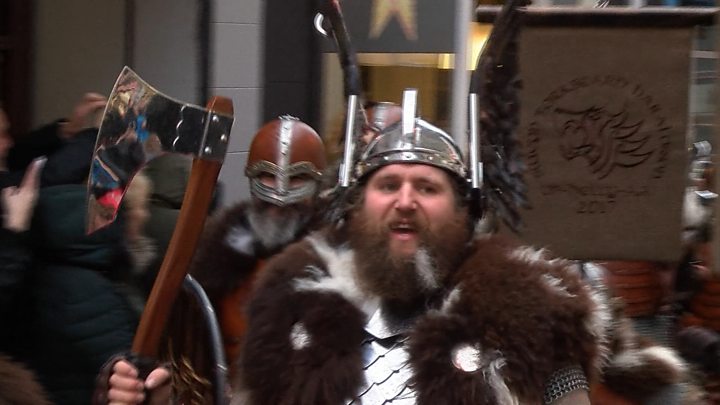 Hundreds of visitors from around the world arrive in the islands for the event.
The festival is a descendant of the ancient feast of Yule - which the Vikings held to celebrate the rebirth of the sun.
Are you at Up Helly Aa? Do you have pictures or videos of the fire festival? Send them to the BBC Scotland news website at newsonlinescotland@bbc.co.uk
Please ensure when filming or photographing an incident that you make your safety and the safety of others a priority.
You must have taken and be the copyright owner of any pictures submitted. If you submit an image, you do so in accordance with the BBC's Terms and Conditions