Aberdeen City Council website attacked by hackers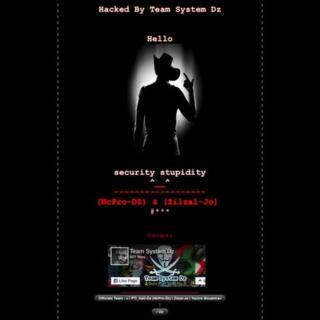 Aberdeen City Council has launched an urgent investigation into how its official website was attacked by hackers.
A group calling itself Team System DZ took over the authority's homepage for more than two-and-a-half hours on Saturday evening.
During that time, the homepage carried the message "security stupidity".
In a statement, the city council said no personal data was held on the website.
It said: "We are aware of a security issue which affected the homepage of our website this evening (28 January) between 19.20 and 10pm and are working urgently to investigate the incident.
"The website is currently back online and we would like to assure residents that no personal data is held on the Aberdeen City Council website."