Petition protests at Clydesdale Bank closure in Aberlour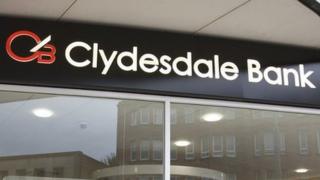 More than 500 people have signed a petition protesting about the closure of a Speyside bank.
The Clydesdale branch in Aberlour is one of eight across the north east of Scotland due to shut under plans announced by the company last week.
The closure in May will see Aberlour accounts transferred to Keith.
Campaigners argue that disadvantages customers who do not have access to a car because there is no direct bus link between the two communities.
Clydesdale said the move had been prompted by the trend towards electronic banking.