Police say 'no crime' in Aberdeen after assault report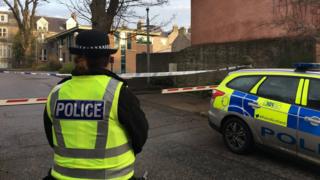 Police have said their investigation into a reported assault in Aberdeen has been completed.
Officers said they have established that no crime was committed.
The attack on a woman had been reported as having taken place in the Albyn Lane area in the early hours of Sunday.
Det Insp Lorna Ferguson said: "We have conducted a full inquiry to establish the circumstances and I appreciate that this would have caused concern for the community."
She added: "I would like to thank all those who assisted while enquiries were carried out."