Protest over traveller site plans at Aikey Brae near Old Deer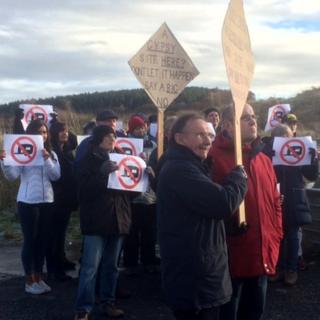 A protest about plans for a traveller site in Aberdeenshire has been held ahead of the deadline for comments to be made.
The local authority is looking to increase site provision at Aikey Brae, near Old Deer, in the hope of reducing unauthorised encampments.
The application for the 10-pitch has attracted dozens of objections.
Some residents claim Aikey Brae is not a suitable location, and a protest was held at the site on Saturday.
Monday is the deadline for comments.