Mystery of Aberdeen 'jelly patch' solved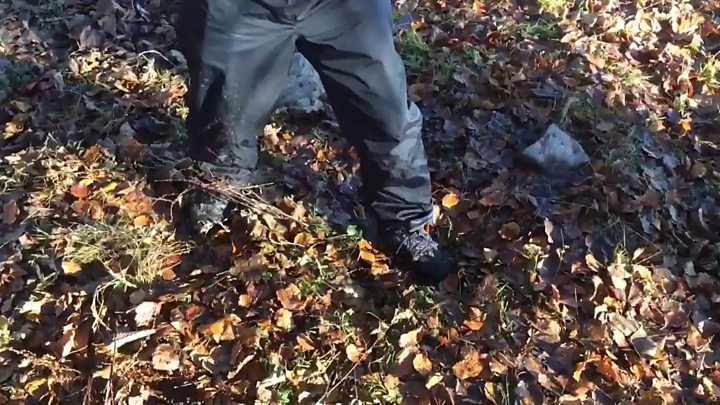 The mysterious appearance of a large patch of wobbly ground at an Aberdeen park appears to have been solved.
An area of Hazlehead Park has become so waterlogged it has taken on a jelly-like consistency.
Sport Aberdeen said an investigation revealed it had been caused by a burst water pipe.
Scottish Water has been informed and the area has been cordoned off as a precaution.
A Scottish Water spokesman said: "Scottish Water staff attended the football pitches beside Hazlehead Park as soon as they were made aware of a potential issue in the area.
"A team cordoned off the area and discovered a burst to a main.
"The water supply was isolated to allow repairs but there was no disruption to customer supplies."
He added: "Repairs have now been completed to the main and the area has been backfilled.
"It will remain cordoned off over the weekend to allow the land to dry out completely."