Fifty years since Aberdeen zoology building collapsed 'like house of cards'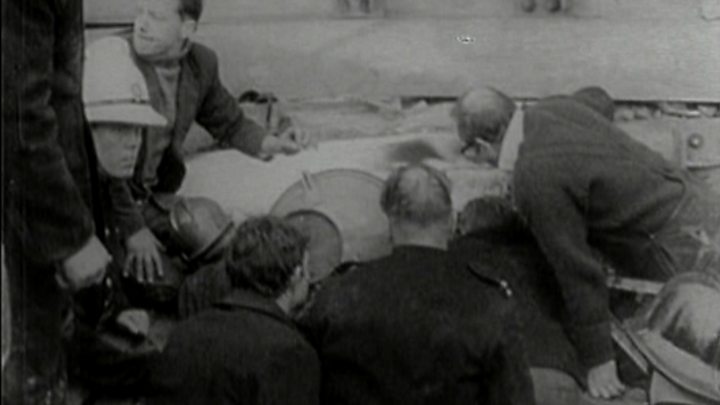 A memorial service has been held to mark 50 years since five men died when a building under construction collapsed in Aberdeen.
The University of Aberdeen's new zoology building collapsed in 1966 like a "house of cards" when the steel and concrete frame failed.
Eight people were trapped. Only three of them survived.
A service to remember those who lost their lives was held at the university chapel on Wednesday evening.
Gordon Casely had been a journalist in Aberdeen for just eight days when he was sent to the scene.
'Astonishing sight'
He told BBC Scotland: "I'd taken up digs in nearby Kittybrewster the previous weekend, so had seen the building twice in passing.
"We raced out with a photographer in hot pursuit.
"What an astonishing sight - eight storeys folded up like a collapsed house-of-cards.
"I felt if I stood on tiptoe I could have touched the top floor. It was appalling to see, and think there were eight humans in there. I did not think anyone could survive."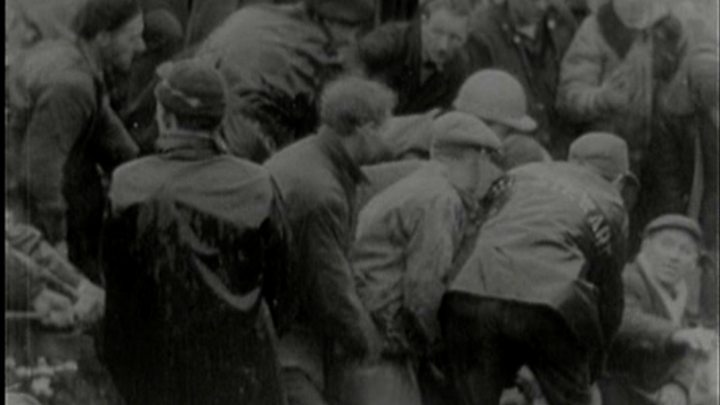 One of the three men who survived managed to cut himself out.
Mr Casely said: "I recall the extraordinary story of one of the eight, somehow trapped within this flat framework, but who had been thrust down into a pocket in the ground.
"He was fully alert, but rescuers above couldn't reach him.
"He called up for cutting gear, and he somehow cut himself upwards and out of the wreckage.
"I saw him emerge, shaken, but on his feet, and ushered into an ambulance. There was no cheering, though someone shook his hand."
'Never forgotten'
He added: "What really proved upsetting was witnessing the distress of the relatives who had arrived on the scene.
"I've never forgotten that grey day in Aberdeen 50 years ago."
The building eventually opened in 1970.