Moray group quits Scottish Women's Aid over man on board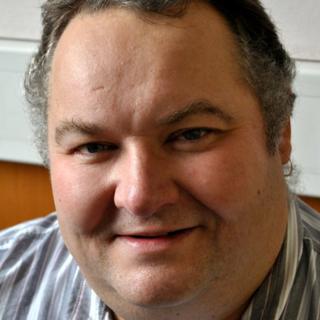 A Moray women's group which has a man on its board has left the Scottish Women's Aid network as the appointment does not comply with its rules.
Graham Leadbitter, a councillor, has worked with Elgin-based Moray Women's Aid (MWA) for many years.
When Scottish Women's Aid (SWA) said it breached its conditions, the board of MWA decided it would not change its set-up, and resigned.
MWA said feedback was positive. SWA said women-only boards mattered.
The Women's Aid network supports women, children and young people who have experienced domestic abuse across Scotland.
'Positive comments'
Mr Leadbitter told the BBC Scotland news website: "I have been a member of the Moray Women's Aid board for about eight years, it's not been a secret, but the SWA spotted that and they said that did not comply.
"The MWA board discussed the issue and agreed they did not want to change the set-up. It should be based on ability rather than gender.
"So MWA indicated they would withdraw their affiliation. MWA is an independent organisation and felt it was the best route.
"I would not want the issue to detract from the very good work women's aid groups do. If it opens up debate about how you can address inequality then that's maybe not a bad thing.
"I have had positive comments about the position we have taken."
'Challenge inequality'
The SWA said in a statement: "We're sorry to confirm that Moray Women's Aid are no longer members of the Scottish Women's Aid network and we wish them all the very best as they continue to provide vital services for women, children and young people experiencing domestic abuse across Moray.
"Women are often excluded from making decisions about issues that predominantly affect women's lives; just look at the decision-making tables around Scotland.
"Less than 35% of members of the Scottish Parliament are women; women are only 25% of councillors and 36% of public boards. We believe Scotland aspires to be equal, but we are not there yet, and the reality is unless we take action, the playing field will never be levelled."
The statement added: "Women-only boards are important for Scottish Women's Aid, because we recognise that in Scotland historically and currently women are not equal, and do not have the same opportunities and experiences as men.
"We want to challenge inequality at every level outwith and within our organisation, and that means promoting and protecting women's spaces and places as decision makers in the fight to end domestic abuse in Scotland.
"Whilst we are sorry that Moray have left our network, we remain committed to and passionate about women-only boards in our national network, with a strong and positive history of women helping women."