Aberdeen plays host to Norwegian submarine and other navy vessels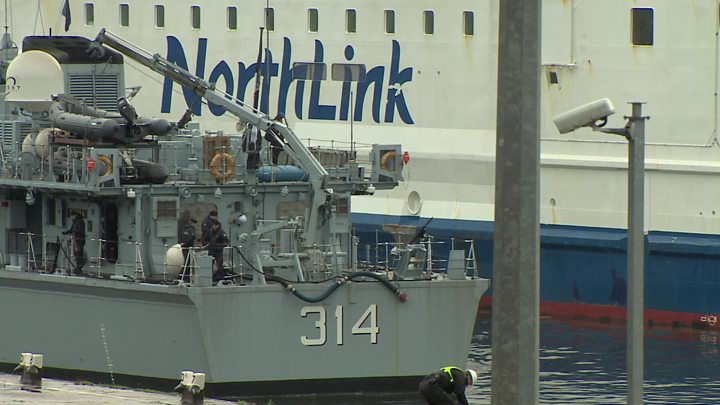 Aberdeen has played host to an unusual visitor - a Norwegian navy submarine.
The arrival of the vessel generated a lot of social media interest on Thursday afternoon.
It was later confirmed it was the Utsira, a 59m-long (194ft) submarine. The Ministry of Defence said it was a "routine stopover".
It was joined on Friday by several vessels from a multinational NATO deployment, including from Finland and Germany.