Malaviya Seven vessel detained again over unpaid wages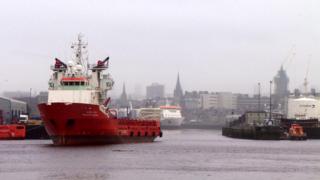 An offshore supply ship has been detained in Aberdeen for a second time because crew wages have not been paid.
The Malaviya Seven was detained in June under merchant shipping regulations and finally released on 5 August.
The Maritime and Coastguard Agency (MCA) said the vessel was being held because of "non-payment of crew wages, expired Seafarers Employment Agreement and no account of seafarers' wages".
It will remain under detention until the issues are resolved, the MCA said.