PR consultants called in as Bailey Gwynne death report delayed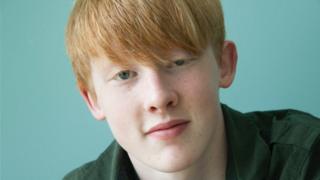 The publication of an independent report into the death of a 16-year-old boy after he was stabbed at an Aberdeen school has been delayed.
Bailey Gwynne was stabbed by a fellow pupil at Cults Academy last October.
His killer, also 16, was jailed for nine years after being found guilty of culpable homicide. He cannot be named.
The report findings, which were originally expected to be published this month, are now not due until October. A PR firm has been called in.
Aberdeen City Council has employed the services of PR consultancy Morrison Media Strategies to handle the release of the report.
The inquiry is being led by Andrew Lowe, chairman of child and adult protection for Renfrewshire.
'Couple of weeks'
The review is looking at the relationship between the boys, as well as the educational, pastoral, health and social care services provided.
It was commissioned by Aberdeen City Council, the police and NHS Grampian after the schoolboy was fatally stabbed in a fight which started over a biscuit.
A spokesperson for Aberdeen City Council said: "When the independent review was commissioned, the intention was to publish it by the end of September.
"However, as a result of the level of detail required and the number of interviews conducted, this period has been slightly extended. We expect the report to be published in the next couple of weeks."
'Multi-agency nature'
The council added: "The Aberdeen City Chief Officers group commissioned an independent multi-agency review in March into the circumstances surrounding the death of Bailey Gwynne.
"It is due to report shortly and in keeping with the independent and multi-agency nature of the review, additional communications support has been brought on board by Aberdeen City Council."
In a statement, Morrison Media Strategies - which is run by former BBC reporter John Morrison - said: "Morrison Media Strategies provides a range of communications services to a number of different organisations. We are delighted to have been appointed to assist with this multi-agency review."
In March, BBC Scotland revealed that concerns about the killer, who cannot be named for legal reasons, were voiced nine years ago when, as a primary pupil, he threw rocks at another child.
The incident resulted in the victim being treated for concussion.