Olympic rower Heather Stanning gets Freedom of Moray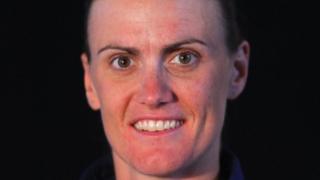 Double Olympic gold medal winner Heather Stanning has been given the Freedom of Moray.
Stanning, from Lossiemouth, and Helen Glover successfully defended their London 2012 Olympic title by winning gold in the women's pair in Rio.
She had the honour bestowed upon her at a ceremony in the Moray Council chambers in Elgin on Monday.
The Rio win meant Stanning and Glover were unbeaten in 39 races, a run stretching back five years.