In pictures: Banchory Prime Four Beast Race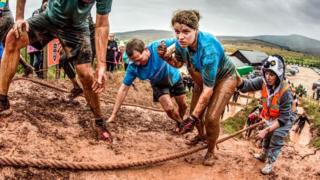 Hundreds of people have taken part in a gruelling race challenge in Aberdeenshire.
The Prime Four Beast Race - a 10km challenge with various obstacles - was held in Banchory on Saturday.
The event was being staged for a fourth year.
Jono Buckland, director at organisers FireTrail Events, said the response had been "phenomenal".