Drones used in search for 'timid' Aberdeen rescue dog Bess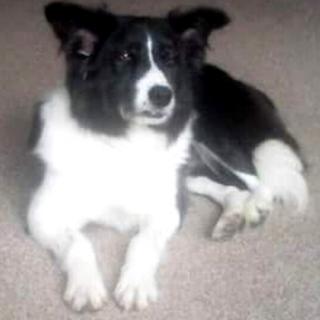 A major search for a "timid" rescue dog missing from Aberdeen for a month has attracted hundreds of supporters and seen drones taking to the sky in a bid to help.
Bess, a 10-year-old collie, was adopted from the Scottish SPCA by grandmother Amy Downs of the city's Hazlehead area.
However, the dog ran off during a walk on 22 August.
Bess has been spotted many times across Aberdeenshire but is fearful of people and no-one has been able to catch her.
A 'Help find Bess' social media page now has more than 400 members, many of whom have been searching on foot.
'Lot of patience'
Mrs Downs' son Andy, who is leading the search, said: "I cannot believe how much community support the search has attracted.
"Drones have been up, and we've had donations of wildlife cameras. It's been superb, totally unexpected."
He explained: "It would take a lot of patience and kindness to attract her.
"She's a recent rescue dog and very timid. She's very fast.
"My mum is 75 but she is out every day searching."