Staff forced to leave Shetland council headquarters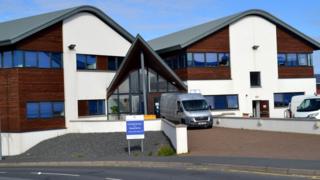 Shetland Islands Council has been forced to move staff out of its headquarters in Lerwick because of structural concerns.
More than 200 workers have been moved from the North Ness building to other offices across the town.
The council took on the lease four years ago.
Chief executive Mark Boden: "It is unfortunate that we are having to disrupt the public services which operate out of North Ness."
He explained: "It is essential that work goes ahead to remedy any faults within the property."