William Sichel to tackle 100th ultra marathon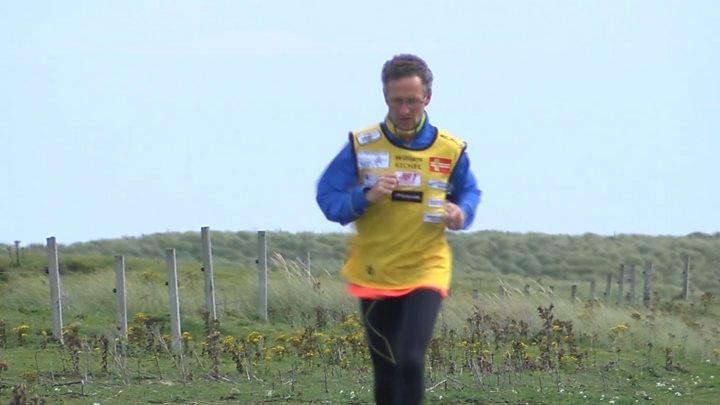 A renowned endurance athlete man from Orkney is gearing up to tackle his 100th ultra marathon.
William Sichel, 62, was inspired to take up the sport 22 years ago after he found he had just too much energy left after standard 26-mile marathons.
Since then he has set various records all over the world.
If successful in his 100th attempt, in Switzerland this weekend, he will join only a small group of runners who have reached the milestone.
The town of Brugg, near Zurich, hosts the race in question.
He has lived - and trained - in the Orkney islands since 1982.
Sichel said: "It's been an amazing 22 year journey of self-discovery and gradual improvement as I built up my knowledge and experience of this type of running."