Man and woman jailed over sex abuse images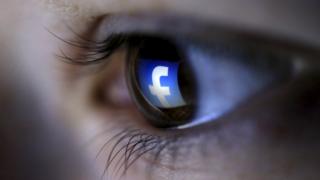 A woman who sexually assaulted a young boy and sent photographs of the abuse to an oil worker has been jailed.
Caroline Greig used Facebook to send indecent images to oil platform supervisor Steven McLachlan.
The court heard how 53-year-old McLachlan, from Aberdeenshire, had encouraged Greig, 47, to carry out the crime at a house in the Lothians.
The pair had earlier admitted the offences. They were both jailed for three years and nine months.
At the High Court in Edinburgh heard that Greig had sent the images to McLachlan using Facebook's messaging service.
Prosecution lawyer Tim Niven-Smith said: "The accused [McLachlan] accepts he was privy to the fact that his encouragement led to Caroline Greig actually perpetrating sexual acts."
They both admitted charges of sex assault and possessing and distributing indecent photographs of a child at a hearing in August.
Judge Lady Carmichael told the pair she had no other option but to send them both to prison.
She said: "I cannot distinguish between you. You have pleaded guilty to a number of serious offences and the only appropriate disposal in this case is the imposition of a custodial sentence."
'Equal blame'
At proceedings last month, the court heard that Greig carried out sex acts on the boy in October last year and photographed them before distributing them through social media.
McLachlan, who was working on the Ninian South platform, told police that he was communicating with her at the time of the abuse and confirmed that she was taking photos of it and sending him pictures via Facebook.
Advocate depute Tim Niven-Smith said McLachlan "stated that they were both equally to blame and they were acting out a sexual fantasy".
Police discovered 57 indecent images of the child, who cannot be identified, most of which also featured Greig.
Mr Niven-Smith said no indecent images of children were found on McLachlan's phone, but the tenor of messages meant it could easily be inferred that he had at some point received photos from Greig.
'Disturbing' behaviour
McLachlan, from New Pitsligo, told police that he had "cleaned up" his Facebook messenger and deleted all the images.
Mr Niven-Smith said: "During the course of the police interview he indicated that prior to October 2015 and his communications with Caroline Greig he had never before had sexual feelings towards children. The accused revealed that he was disgusted with himself."
McLachlan's defence counsel Ian Duguid QC said his client's activities had been "ruinous" for him.
Passing sentence, judge Lady Carmichael told Greig that her offending was "disturbing."
She added: "I accept that you became involved in this relationship because you had low self esteem. However, you shared images of a disturbing nature in order for your co-accused to gain sexual gratification.
"You show little insight into the nature of your offending behaviour and I have little option but to impose a custodial sentence."
She also placed the two offenders on the Sex Offenders Register for the rest of their lives.