Mystery circles in grass in Aberdeen explained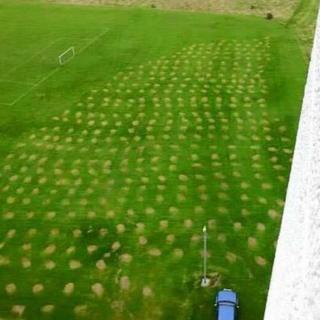 Images of mysterious circles in Aberdeen grass that sparked social media speculation have been explained.
Dozens of the patches were photographed in the Seaton area of the city.
Suggestions from members of the public as to the cause included aliens.
Aberdeen City Council later said: "The marks are not alien crop circles. They are preparatory work for planting trees as part of the £500,000 Seaton Backies Project which is rejuvenating a neglected green space for family use."
The spokeswoman said: "We are planting dozens of trees as part of the project to create shelter, and the spots where the trees are to be planted need to be free of weeds before then - the trees will be planted from late autumn to April."