New comedy festival for Aberdeen unveiled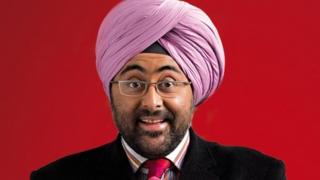 A new comedy festival for Aberdeen has been unveiled.
The inaugural event - in October and November - is expected to feature more than 250 comedians, including Hardeep Singh Kohli, Simon Evans, Tom Stade and Ava Vidal.
There will also be shows for children, and comedy workshops.
Created by Aberdeen Inspired and Breakneck Comedy, the festival will use more than 20 city centre venues to host its shows.
Adrian Watson, chief executive of Aberdeen Inspired, said: "This will be the first time the Granite City has hosted a comedy festival on this scale."
It will take place from 14 October to 5 November.