Stromness Academy in Orkney closed after glass roof panel shatters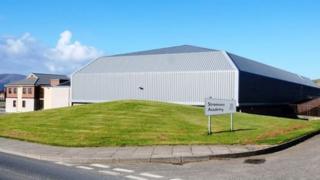 A school in Orkney has been closed to pupils after a glass panel in the roof of the building shattered and landed in the foyer.
The incident happened after pupils had left Stromness Academy on Wednesday afternoon.
Orkney Island Council said a technical inspection began immediately, with contractors on site to assess and secure the damaged area.
It is hoped that the school could reopen to pupils on Friday.