Thousands prepared for Loch Ness and Banchory Beast Race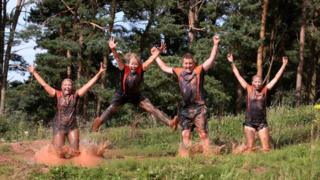 A record 3,500 competitors have signed up for a gruelling race challenge that will be held at Loch Ness in the Highlands and Banchory in Aberdeenshire.
The Prime Four Beast Race - a 10km challenge with various obstacles - will take part at Loch Ness on 3 September and in Banchory on 24 September.
The event is now in its fourth year.
Jono Buckland, director at organisers FireTrail Events, said: "This year's response has been phenomenal."
He explained: "What makes our events special is the natural surroundings and the beastly challenge of taking on the elements."