Lost Orkney dog turns up in Edinburgh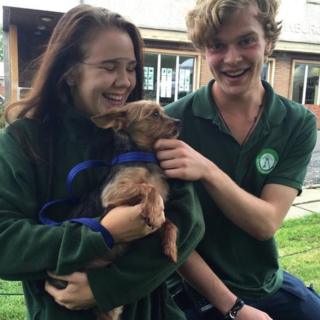 A dog missing from Orkney has been found on an Edinburgh beach.
Yorkshire Terrier Tom disappeared earlier this week while staying with friends of his owners who were on holiday.
It is not known if he was stolen or had got onto a vehicle leaving the island. He was found on Cramond beach and identified thanks to a microchip.
Edinburgh Cat and Dog home - where Tom is being looked after - said they would make sure his holiday was comfortable.
Orkney and Edinburgh are more than 200 miles apart "as the crow flies" and more than 300 miles apart by road and ferry.