Kincorth swimming pool in Aberdeen open again after vandalism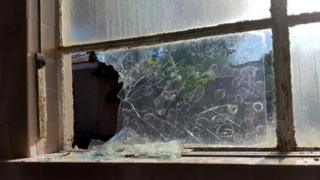 An Aberdeen swimming pool which had to be closed due to vandalism has reopened.
Windows were broken at Kincorth swimming pool late last month, and glass went into the water.
The pool had to be drained, cleaned and refilled.
Sport Aberdeen said: "Following the recent vandalism and the resulting safety measures, the pool has now been thoroughly inspected and is open again to the public."