Fishing boat recovers man's body from sea off Orkney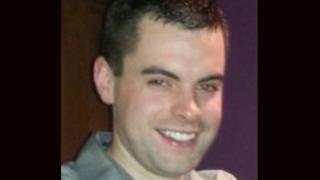 A fishing boat has recovered a body from the sea 25 miles northwest of Orkney.
Police Scotland confirmed that the vessel recovered the body of a man on Sunday morning.
Formal identification has not yet taken place, but the family of Craig Reid, who went overboard from a boat off Orkney in April, have been made aware.
Fisherman Mr Reid, 25, of Inverness, fell overboard from the Apollo about 20 miles off the coast on 18 April.
Police Scotland and the Marine Accident Investigation Branch have been looking into the case.