Talks fail to resolve offshore pay and allowances wrangle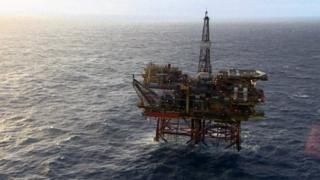 Industrial action on seven North Sea platforms is still expected to go ahead after talks failed to resolve a dispute between unions and Wood Group.
More than 300 members of Unite and the RMT - who work on seven Shell installations - are expected to begin an overtime ban on Monday.
They are also set to hold a 24-hour strike on Tuesday over cuts to pay and allowances.
Wood Group rejects claims some workers face cuts of up to 30%.
A Wood Group spokeswoman said: "Safeguarding these positions for our employees in the North Sea, against the backdrop of an extremely challenging climate for the sector, has always been and remains our focus.
"We are strongly committed to reaching a resolution which achieves this mutual goal, and our proactive engagement continued today with further productive discussions with the unions, with this as our clear aim.
"Our employees' safety and wellbeing remains our top priority and our commitment is to ensuring it is not compromised during industrial action."
The seven Shell platforms in the North Sea involved are Shearwater, Gannet, Nelson, Curlew, Brent Alpha, Brent Bravo and Brent Charlie.
Wood Group provides maintenance and construction services to the installations, having signed a new three-year contract extension with Shell earlier this year.