Vattenfall to invest £300m in Aberdeen offshore wind farm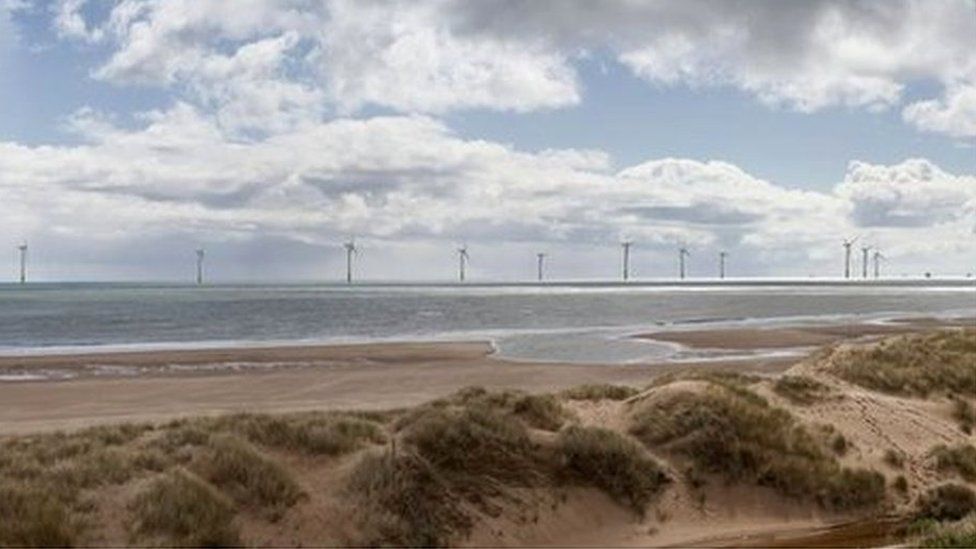 Swedish energy firm Vattenfall has confirmed that it will press ahead with a £300m 11-turbine wind farm off the coast of Aberdeen.
Onshore construction for the European Offshore Wind Deployment Centre (EOWDC) is due to start later this year.
Work offshore is due to commence in late 2017, with the project scheduled to generate its first power in 2018.
Vattenfall said the offshore wind test and demonstration facility would be the largest of its kind in Scotland.
In a statement, the Trump Organisation said: "There are 16 planning conditions which have not been purified and we intend to lodge formal written objections with Marine Scotland, challenging each one of them.
"The project can't proceed until the conditions are satisfied and we will also pursue additional remedies before the European Courts as necessary."
Mr Trump has argued that the wind farm, near Blackdog, would spoil the view from his golf resort at the Menie estate on the Aberdeenshire coast.
Vattenfall said it was confident the project would go ahead as planned, despite uncertainty over whether it will still receive a 40 million euro grant from the European Union, following the Brexit vote.
Project director Adam Ezzamel told BBC Scotland it was "a bit early" to say what the impact of the vote might be on funding.
He said: "We will be engaging with the EU, as is normal practice for us, and time will tell what that means for the project.
"But we have a very robust project, we are world leaders in the construction of offshore wind farms and whichever way that goes, I am confident that we can address that and make the project happen."
Vattenfall has taken up full ownership of the project, having bought Aberdeen Renewable Energy Group's 25% share for an undisclosed amount.
Responding to the Vattenfall announcement, Energy Minister Paul Wheelhouse said: "This is great news for the industry. Scotland is admired around the world for our work in renewable energy.
"This project will keep our nation at the forefront of innovation by allowing energy companies to identify new ways to reduce operating costs."
The Scottish Greens said it was "welcome news".
Co-convener Patrick Harvie said: "This investment really is welcome news for the north east and for Scotland, especially in a week where the UK government abolished the DECC, the department responsible for dealing with climate change, and details of the scrapping of a carbon capture scheme in Peterhead came to light."
Lindsay Roberts, senior policy manager at Scottish Renewables, said it was "great news for Scotland's offshore wind industry".
She added: "The commitment of both Vattenfall and Aberdeen Renewable Energy Group to the EOWDC is to be commended, and plans for the site will help develop the renewable energy supply chain in the North East and across Scotland."
Related Internet Links
The BBC is not responsible for the content of external sites.