Eleven arrests made in Shetland illegal immigrant raids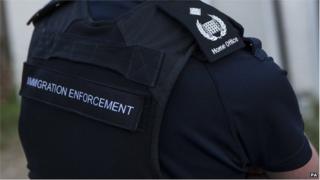 Eleven people have been arrested in Shetland following illegal immigrant raids by the Home Office.
The employees, who worked in four takeaways, are alleged to have been living and working in the country illegally.
The firms have been asked to produce documents proving their staff had the right to work and live in the UK.
If they are unable to do so the Home Office said they would impose a fine of up to £20,000 per illegal employee.
The process to deport the workers is already under way.