Shoplifting seagull chased from Aberdeen shop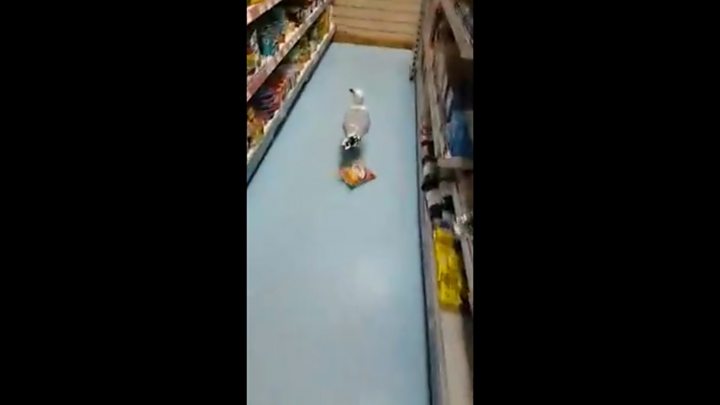 Aberdeen's shoplifting seagulls are back - swooping in to steal crisps from a late night shop.
Zaman Iqbal filmed this one being chased out of his 24 Hour Sweet News on the city's Crown Street.
Last year the shopkeeper complained about having to chase a gull away as it targeted his crisps.
In 2007, an Aberdeen seagull found fame when it turned shoplifter by wandering into a shop and helping itself to crisps.
The bird - nicknamed Sam - would walk into the newsagents when the door was open and make off with cheese Doritos.
This latest raider was after some barbecue flavour snacks.