Honey bee apiary disease discovered in St Cyrus area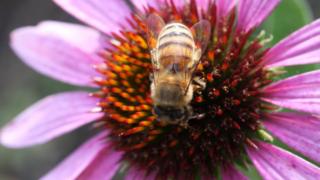 An outbreak of a disease which can wipe out honey bee colonies has been found in two apiaries in the south Aberdeenshire area.
The apiaries have been destroyed after American Foulbrood (AFB) was confirmed in the St Cyrus area.
The movement of bees and related equipment into or out of the affected area has been prohibited.
The disease kills bee larvae and there is no permitted treatment for it in the UK.
AFB was confirmed in tests by Science and Advice for Scottish Agriculture (SASA).