Nine rescued from yacht after fire off Shetland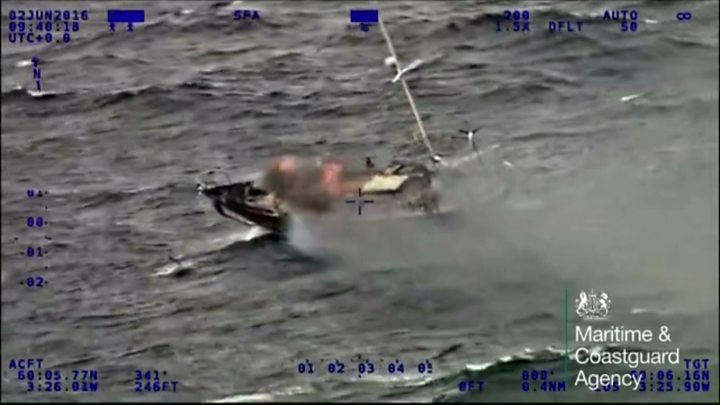 Nine people have been rescued after a yacht caught fire off Shetland.
Coastguards were alerted to the incident, about 50 miles south west of Shetland, at about 09:20.
All nine on board the unnamed yacht had abandoned the vessel and were picked up from their liferaft by an oil support vessel. It was then heading to Scalloway Harbour.
Aith lifeboat and the Coastguard search and rescue helicopter from Sumburgh had been sent to the scene.