Maori skull to return to New Zealand from Forres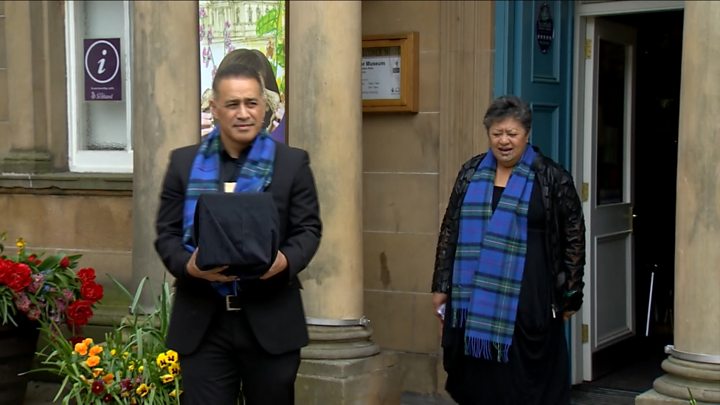 A Maori skull which has been held in a museum in Moray for more than 130 years is being returned to New Zealand.
Tribal leaders have been campaigning for decades to have artefacts returned to their homeland.
The skull, which is from the Otago region of New Zealand's south island, was donated to the Falconer Museum in Forres in the 1880s.
It is not thought to have been on display since Victorian times but has been preserved in the museum store.
A ceremony took place on Tuesday morning as the skull was handed over to representatives from the Museum of New Zealand.
The skull remained covered as a mark of respect.