Serial bird thief Dean Wells jailed for stealing pigeons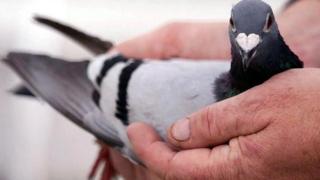 A serial bird thief has been jailed for 22 days after stealing 24 racing pigeons.
Dean Wells, 23, stole the birds from a loft after creeping into a pensioner's garden in the middle of the night.
Great-grandfather George Howie woke up to find his prized birds taken from his Aberdeen home on 27 April last year.
When police were called in to investigate the crime, they turned up at Wells' home to find him in his bedroom surrounded by the birds.
Wells has a history of stealing feathered creatures having previously been jailed for taking 19 pigeons and, in a separate incident, stashing two of his uncle's budgies in his pockets four years ago.