Orkney hydrogen project awarded 2m euros from EU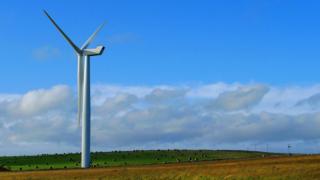 A pilot project to develop the use of hydrogen fuel technology in Orkney has been awarded 2m euros of EU funding.
The initiative - called Big Hit - will see a device which converts electricity to hydrogen fuel being installed.
This project aims to use an electrolyser to convert excess electricity generated on the islands.
As part of it, 10 electric vans will be fitted with equipment which means they can use the hydrogen fuel to extend their range.
ITM Power has received the grant to install the electrolyser.
Graham Cooley, ITM's chief executive, said: "Big Hit is a major step in turning the Orkney Islands into a genuine hydrogen territory."