April showers bring snow flurries to Scotland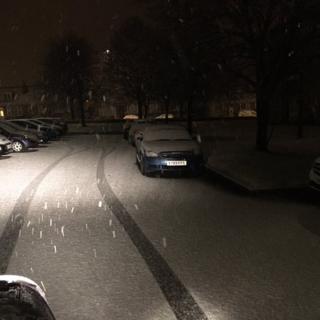 A dip in temperatures has seen flurries of April snow falling across parts of Scotland.
Cooler and wintry conditions arrived for the start of the weekend, with temperatures set to struggle to reach 10C on Saturday.
Overnight snow covered higher ground as well as reaching up to 2-3cm in areas around Aberdeen.
On Friday, three of Scotland's five snowsports centres reported having good snow conditions.
There were also reports of snow falling in East Kilbride, Midlothian and in Leith in Edinburgh.