Men rescued from fishing boat in North Sea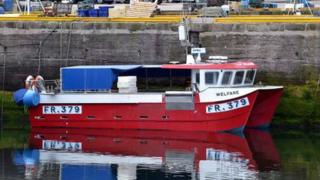 Two fishermen have been rescued after their fishing boat started taking on water in the North Sea.
A Coastguard helicopter and Fraserburgh lifeboat were called out to assist the Fraserburgh-registered Welfare, about four miles out to sea.
The Maritime and Coastguard Agency (MCA) said other nearby vessels had also responded to the incident which was reported at about 10:10.
The Welfare was towed back to shore in an operation lasting several hours.