Map charts WW2 bombing of Aberdeen and Aberdeenshire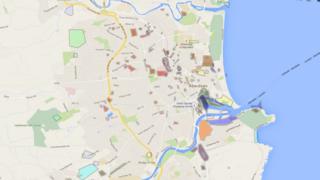 The sites of World War Two bombing raids in and around Aberdeen have been charted on an interactive map.
The map was created by Aberdeen City and Aberdeenshire Archives using Civil Defence and Air Raid Precaution Records.
The creators said the Google Map showed the approximate areas of attack and damage.
It covers all the known attacks from 26 June 1940 until the last raid on 21 April 1943.
A second map shows enemy aircraft attacks recorded in the Aberdeen County Register of Air Raids and Alarms from 1940 - 1944.