Would-be robber in superhero mask sought in Aberdeen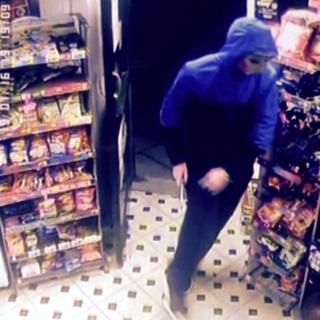 An armed man wearing a superhero mask who tried to rob a shop in Aberdeen is being sought by police.
The incident happened at Roslin Stores in Urquhart Road at about 19:20 on Tuesday.
A 44-year-old shop worker was said to be unhurt but shaken.
Police Scotland, appealing for witnesses, said the man was described as about 5ft 10in tall and of slim build. He was wearing a two-tone blue hooded top.