Pluscarden Abbey sex abuse police investigation closes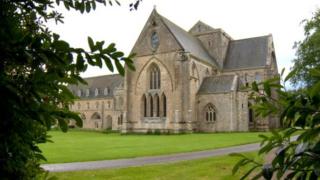 A police probe into allegations of historical child abuse at Pluscarden Abbey in Moray has concluded and the case has been closed.
Officers from Police Scotland began inquiries into a report of "non-recent sexual abuse" at the retreat near Elgin last year.
A police spokesman said: "The case has been closed pending any further information."
A statement added that child abuse was a "complex area of policing".
Police Scotland said: "We owe it to all those affected, whether now or in the past, to thoroughly investigate each and every report we receive.
"If anyone is or has been the victim of child abuse then we encourage them to come forward in the knowledge that we will listen and we will investigate."