Flight delayed by jammed traffic cone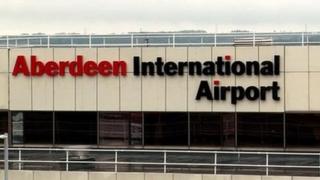 A flight from Aberdeen to Heathrow was delayed for nearly two hours on Thursday evening after the plane was damaged by a traffic cone.
Passengers and luggage had to be taken off the British Airways (BA) jet while engineers examined it.
A misplaced cone had become wedged beneath the aircraft, but it was later allowed to continue its journey.
BA apologised for the delay.