Etap platform gas leaked for 12 minutes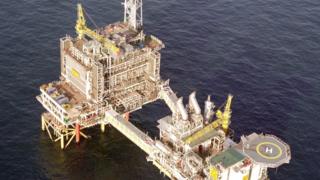 Flammable gas leaked from a North Sea platform for about 12 minutes, an investigation has found.
The Health and Safety Executive (HSE) has served BP with an improvement notice following the incident on the Etap on 1 October last year.
BP said the leak was spotted and quickly stopped after a re-start following maintenance.
The HSE says BP failed to take appropriate measures to control maintenance activities.