Cove Harbour wrangle campaign raises £1,000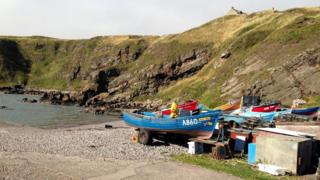 A campaign to stop the removal of fishing boats from a small Aberdeen harbour has raised more than £1,000.
The fishermen at Cove have been involved in a legal wrangle with landowner Pralhad Kolhe over access since last year.
Large boulders were recently placed across the entrance to the pier, preventing access for vehicles.
A target of £40,000 has been set by the fishermen involved, who intend to fight the eviction in court.
The fishermen were warned they faced legal action over their boats and equipment being on the beach.