Legal highs worth more than £100,000 recovered in Aberdeen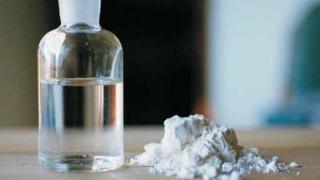 Legal highs worth more than £100,000 have been seized in Aberdeen, it has been revealed.
Trading standards officers from the city council were taking part in the Scotland-wide Operation Alexander, which netted a total of £146,000 worth of substances across the country.
More than 5,700 of the 7,300 packets seized throughout Scotland were in Aberdeen.
Legal highs are officially called new psychoactive substances (NPS).
Gordon Graham, Aberdeen City Council's communities, housing and infrastructure vice convener, said: "This is a hugely important step in getting rid of these substances from local shops.
"They have a devastating effect on individuals as well as communities, and there is a huge groundswell of public support for their removal."