Total charged over gas leak at North Sea platform Elgin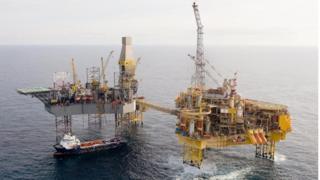 Oil company Total has been charged after an investigation into a gas leak at a North Sea platform in 2012, BBC Scotland has learned.
Total's Elgin platform, 150 miles east of Aberdeen, was evacuated when the gas began leaking in March 2012.
The leak was stopped by pumping heavy mud into the well, followed by the use of cement plugs.
The case is due to call at Aberdeen Sheriff Court next week under offshore installations regulations.