Orkney cruises visits set for record 2016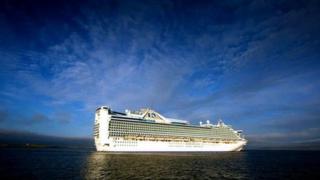 Orkney is set for a record-breaking 2016 with more than 100 cruise ship port calls booked.
With 105 expected so far, it is believed Orkney will be the first UK destination port to receive this many visits by cruise ships in a single season.
It will see Orkney receive its 1,500th port call and 750,000th cruise passenger to visit the islands.
Almost 82,000 passengers have arrived on 87 calls this year.