University of Aberdeen launches refugee education scholarship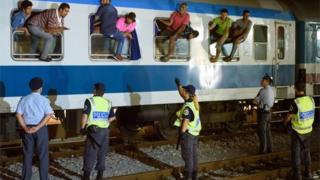 A scholarship scheme for students with refugee status has been launched by the University of Aberdeen.
The Shining Lights scheme aims to initially fund four awards for refugee students.
Prof Sir Ian Diamond, the university principal and vice-chancellor said: "Our community has been shocked and saddened by the plight of those fleeing violence and repression.
"This university has always opened its doors to the world."
He added: "The Shining Lights Scholarships we are providing will cover tuition fees, year round accommodation, and support for living costs."
Businesses and the public can donate to the scholarship scheme.