Aberdeen council challenged over Tullos Hill deer cull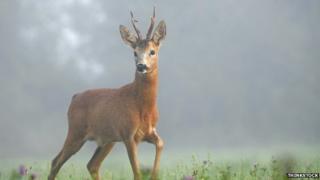 Councillors in Aberdeen are to consider a call to halt planned deer culls in the city.
A total of 430 people have signed a petition asking the council to reconsider plans to cull roe deer on Tullos Hill.
The measures to control the deer population were brought in as part of a scheme to plant 80,000 trees in the area.
Objectors have asked the council to survey the deer population.
They have also demanded information on the cost of the culling over an eight-year period.