Moray primary school class sizes to increase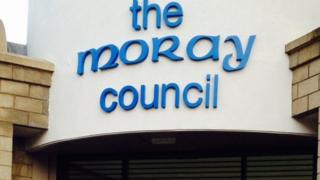 Bigger classes in Moray primary schools have been given the go-ahead by councillors.
The authority said it was increasing the maximum size of P2 and P3 classes from 25 to 30 pupils for the next two full school sessions.
It is aimed at addressing teacher shortages, particularly in Elgin.
Up to £100,000 has been allocated to employ classroom assistants to "mitigate the impact" in the six schools expected to be affected.
They are Bishopmill, East End, Greenwards, New Elgin, West End and Cluny.
'Alleviate pressures'
Vivienne Cross, head of schools and curriculum development, said: "Increasing class sizes in P2 and P3 will greatly alleviate some of the pressures in relation to certain schools and would allow more parents to send their children to their zoned school within Elgin."
The council's SNP group expressed concern that it was an "ill-conceived and short-sighted" move.
A Scottish government spokesperson said: "The Scottish government believes that smaller class sizes, especially in the early years and in areas of deprivation, help improve the quality of the pupil-teacher interaction, which in turn leads to improved learning."
Moray Council recently warned that more children could have to be sent home from schools across the region unless it addressed the teacher recruitment crisis.
Earlier this year there were 70 vacancies across Moray.