BP starts production at Kinnoull field in North Sea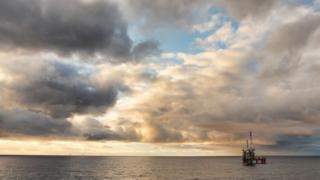 Production has started from the Kinnoull field in the central North Sea, BP has announced.
The oil giant said the reservoir had been developed as part of a wider rejuvenation of the Andrew field area, and was expected to enable production to be extended by a decade.
BP said it showed the company's commitment to the area.
Production is being carried to the Andrew platform, 140 miles east of Aberdeen, through a subsea pipeline.
Oil then comes ashore via the Forties pipeline system, while gas is brought in through the Cats system.
Trevor Garlick, regional president for BP's North Sea business, said: "Fifty years after BP was awarded its first licences in the North Sea, the successful start-up of Kinnoull demonstrates our continued commitment to maximising recovery from the basin.
"As we now look to continue our investments and meet the challenges of a toughening market environment, we also need to continue to improve the efficiency and competitiveness of our North Sea business."
Production from Andrew and Kinnoull is forecast to peak at more than 50,000 barrels of oil equivalent a day.