Oil summit 'politics' wrangle between Aberdeen councillors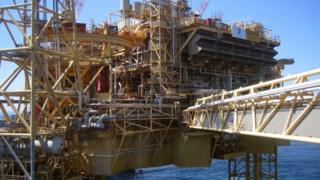 Plans for an Aberdeen summit to look at the challenges facing the North Sea oil industry are ill-thought-through, a senior member of the council administration has said.
The local authority announced the summit earlier this week.
Conservative group leader Ross Thomson said it had "no remit, agenda, venue or consultation" and was a Labour bid to grab headlines.
However senior Labour councillor Willie Young said politics should play a part.
Mr Thomson has called for it to be left to the council's chief executive Angela Scott to organise.
Aberdeen City Council is run by a coalition of Labour, the Conservatives and independents.
Council leader Jenny Laing earlier said the UK and Scottish governments, trade unions and industry bodies needed "to get round the table as soon as possible".
The Labour councillor said a "strategic plan" was required to save jobs as the price of oil continued to fall.
Labour called on Nicola Sturgeon and David Cameron to attend the summit.
It comes after a warning that the UK's oil industry is in "crisis".