Roman and Pictish silver, coins and jewels found in Aberdeenshire field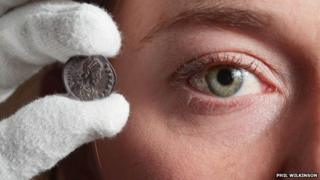 An "important" hoard of Roman and Pictish silver, coins and jewellery has been discovered in a field in Aberdeenshire.
Archaeologists from National Museums Scotland and the University of Aberdeen's Northern Picts project made the find at an undisclosed spot.
It contains more than 100 pieces.
The discovery has been hailed as the most northern of its kind in Europe. and will now be researched and catalogued.
Elements of the hoard will be on display for the first time at the University of Aberdeen from 20 January to 31 May.